Make your car handle better.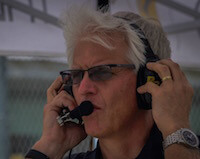 Join renowned race engineer Jeff Braun as he shares practical, hands-on tips and advice to help you tune your car's handling. Hosted by Ross Bentley, Jeff will tell you how to adjust tire pressures, anti-roll bars, shocks/dampers, springs, ride height and rake, suspension geometry, and aerodynamics to help your car get around the race track faster.
Whether you're a relative newcomer to the sport of performance driving (participating in HPDE and track day events), or you're a club or pro racer, you'll learn valuable information to help you lower your lap times… by making your car handle better. Jeff and Ross have "tag-team" presented information for drivers, mechanics, and engineers many times in the past. You'll enjoy how they work together in this webinar, while you gain the knowledge you've been looking for – how to tune your car's handling so you can lower your lap times. Here's your chance to gather over 80 years of experience over 2 evenings, which will ultimately lead to you having a faster car to drive. Each session is a one-hour presentation, with thirty minutes for questions.
The webinar will run on April 23 & 24; 8:30pm Eastern/5:30pm Pacific.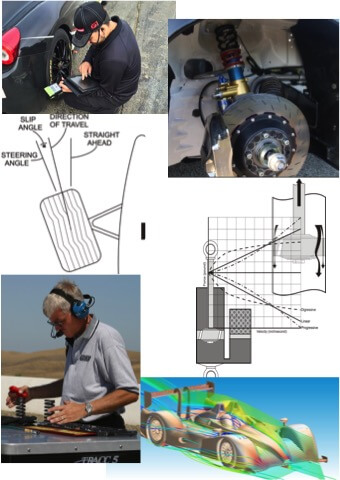 What if...
And yes, if you sign up for the webinar but can't actually attend, you'll still get full access to the recording and printouts.
The webinar is on Monday & Tuesday, April 23 & 24 at 8:30pm Eastern/5:30pm Pacific.
Yes, it's a 2-part webinar with new content each session, building on the previous session.
As in all my webinars, it'll end with a Q&A session where you get to ask whatever you want about your car's handling.
Each webinar session will last at least 90-minutes, depending on your questions.
Limited Enrollment
The sooner you register, the better your chances of getting into this webinar.
Ross's Speed Secrets webinars have been great learning experiences for me. They're very convenient, and in a short amount of time I get information from him that I can use the next time I go to the track. Very practical and useful. I only wish that I could have them all to myself!
Mark Osbourne
Jeff Braun
is one of the winningest, most versatile race car engineers in the world, having engineered prototype sports cars, GT cars, Indy cars, NASCAR Cup cars, junior open-wheel formula and sports racing cars, karts and quarter midgets, and even Top Fuel dragsters. He's won races and championships with drivers ranging from NASCAR champion, Alan Kulwicki, to Indy car and sports car ace, Ryan Hunter-Reay; from junior karters to club racers; and every level in between (and especially with his son, Colin Braun). He's just as at-home and successful at a local track day as he is at the Indy 500.
Although Jeff has engineered in drag and oval racing, sports cars and road racing are a special love of his. He's won seven Sports Car championships in Grand Am and IMSA, seven Sebring 12-Hour wins, four Petite Le Mans wins and one Daytona 24-Hours victory. Jeff is currently Technical Director for CORE Autosports in the IMSA Weather Tech Series.
There's no doubt that Jeff's knowledge and experience are a big part of why he's won so much. But it's Jeff's ability to put into words what's happening with a car that makes him special. He co-wrote the race engineering technical book, Inside Racing Technology, and is in huge demand to speak at seminars, and to work with young drivers to teach them how to tune their cars. He makes complex topics simple to understand, and takes the most practical and down-to-earth approach to tuning cars. Because he's raced himself (and has recently gotten back behind the wheel again to compete in Chumpcar races), he can relate driver feel to car setup. And that's exactly what he'll do in this webinar – explain to you what you need to do to tune your car's handling, in ways that you can go do on your own.
Beyond the information and advice Jeff will share with you, you'll no doubt admire his pure passion for our sport, and the fun he has when tuning a car to make it – and you – go faster.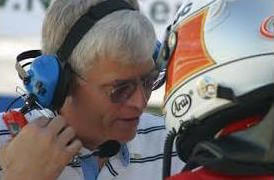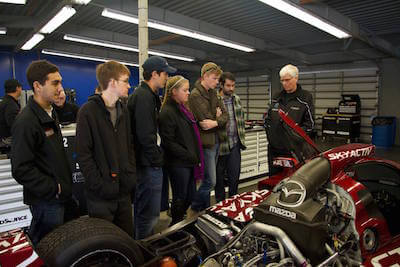 Who?
Drivers of all levels, from novice HPDE participants to pro racers

Engineers

Crew chiefs & mechanics

Anyone interested in making their car go faster
What?
Tire pressures

Toe-in and toe-out

Camber

Springs

Shocks/dampers

Anti-roll bars

Ride height

Rake

Aerodynamics
Why?
To make your car faster

To get more out of your car

To understand how tires, suspension & aerodynamics work

To learn how to identify where a handling problem lies
The Tune Your Car's Handling webinar will cover just enough of the theory behind the engineering and tuning so you understand the "why," but it'll mostly be focused on providing you with specific adjustments that you can use the next time you're at the track.
Frequently Asked Questions
Will I be given any notes or hand-outs?
Yes, along with a complete video recording of the webinar, the key presentation slides will be posted online for you to download the following day, as well as any other resources talked about during the session.
What happens if I have to miss one or both of the sessions?
The webinar will be recorded and you'll be able to access and download it after the session (if you've registered for it). You'll still get all the materials and information, but obviously you won't be able to ask questions during the live session (and we'll miss you…). But, you get the benefit of being able to watch it whenever you want!
Will there be an opportunity to ask questions?
Yes. It would be a little boring if not! So, throughout the session, we'll take some questions. Then, at the end of both sessions, we'll have a Q&A session (that's my favorite part!). These Q&A sessions tend to go for as long as we have questions…
I've never taken a webinar before. How does it work?
After registering, and prior to the webinar, you'll be emailed a link to sign into each session. To participate in the webinar, you'll need to be online on a computer (although you could listen on a phone, but obviously, you'll not have access to the visuals). A few minutes prior to the start of the session, click on the link and sign in – you'll have the option of listening through your computer or on a phone.
During the webinar sessions, you'll be able to view our presentation slides while we talk through the topics, plus you'll have the opportunity to type in questions. We will try to answer as many of the questions as possible as we go through the presentation. And there will be time set aside for Q&A at the end of each evening's session.