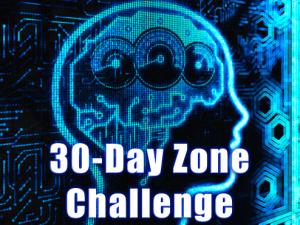 Thank you for taking on the 30-Day Zone Challenge. Please check your email inbox, as you should have received an email from me. If you don't see one within a few minutes, your email host or application has either blocked it, or put it in a Spam, Junk or Promotions folder. There are two things you can do if you don't see it:
Set up your email app to allow messages from [email protected]
Whitelist emails from [email protected] To learn how to do this, click here.
I apologize right now if your email is blocked or put into a different folder. It's not something I can control. I've recognized my strengths and weaknesses, and sorting out email issues is not a strength of mine!! But from experience, if you do one or both of the above, you'll receive the rest of the emails.
Okay, now that we have that out of the way, expect your first Zone Challenge coaching email in about 24 hours from now.
Keep learning and have fun. And remember, Gray Matters!