Podcast: Play in new window | Download
Subscribe: Apple Podcasts | Google Podcasts | Amazon Music | Stitcher | RSS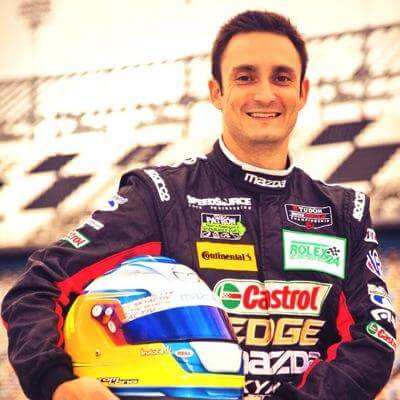 Tom Long and I discuss what it takes to climb the ladder from club racer to being a paid professional driver for a factory IMSA team, the Mazda Road to 24, what a young driver needs to do to gain a pro drive, and finally, how to adapt to driving a car with aerodynamic downforce.
This episode airs just days before the Rolex 24 at Daytona, where Tom drives the factory Mazda Prototype car in the IMSA series. Prior to driving the Prototype car, he won in SCCA club racing, Spec Miata/MX-5 Cup, and the Continental Tire Series. His career includes being Patrick Dempsey's substitute driver when the popular actor wasn't able to attend a race (making Tom one of the least popular drivers with fans!). When he's not racing, Tom shares his expertise as a professional driving coach and instructor, working with drivers at tracks all over the United States.
Follow Tom on Twitter @TomLongRacing, and on his website at http://www.tomlongracing.com. And be sure to follow his the Mazda team's successes on Twitter @MazdaRacing.
Don't miss a single episode of the Speed Secrets Podcast – subscribe on iTunes, Google Play or Stitcher.