Podcast: Play in new window | Download
Subscribe: Apple Podcasts | Google Podcasts | Amazon Music | RSS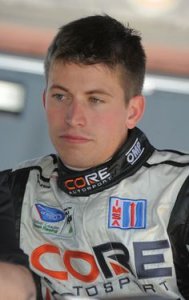 In this week's episode, Colin Braun tells us exactly what the top pro drivers do – the techniques they use to go fast. He shares his thoughts on left-foot braking, trail braking, the use of the throttle (and how Aryton Senna used it), and how to learn the cornering line.
Colin has won in everything he's driven, from the quarter midget he started in at age 4, through karting in North America and Europe, to open-wheel cars, NASCAR Trucks, GT and Prototype sports cars. He currently drives the CORE Autosport Porsche in the IMSA GTD series.
Colin's website is at http://colinbraun.com, and you can follow him on Twitter at @colinbraun, and Instagram at colinbraun.
If you liked what you heard today, please subscribe to the Speed Secrets Podcast. And even better, leave a review on iTunes. Thanks.