Podcast: Play in new window | Download
Subscribe: Apple Podcasts | Google Podcasts | Amazon Music | Stitcher | RSS
Matt Covert and I talk about autocrossing, road racing, the steps in between; whether smooth is fast or not; and especially what he's learned from others – from what they've done well, and their mistakes. In fact, it's the mistakes that we've all made that we learn the most from – so let's learn from some of the people Matt has talked to.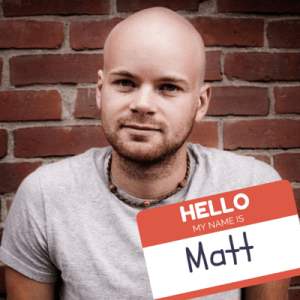 I met Matt just a few months ago, and have been super-impressed with his Racers HQ podcast and magazine – and the help he's providing to many drivers. In addition, he's done stunt driving, and is an avid autocrosser.
As Matt mentioned during the show, he interviewed me for his magazine, Racers HQ, and you can get access to the article for free by going to http://www.racershq.com/ross. In it, I share a "Top Ten of Tips." And be sure to listen to Matt's podcast and check out the other information he shares by going to http://www.racershq.com.
Thanks for listening.