Podcast: Play in new window | Download
Subscribe: Apple Podcasts | Google Podcasts | Amazon Music | Stitcher | RSS
Dr. Mike O'Neill and I talk about flow, or getting into the zone, and focus, and how that applies to driving faster. His research in the workplace, along with his experience as a race driver, has led to specific tactics that you can use to perform more consistently at your best – in flow – and that's what we discuss in this conversation.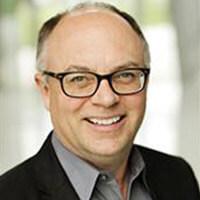 Dr. Mike leads workplace research at Haworth, a global office furniture manufacturer based in Holland, Michigan. Their research provides a global perspective, and practical insights, on how the design of workspace affects people's health and work performance. Early on, Mike worked in design consulting; he then became a professor of interior design and industrial engineering at the University of Wisconsin. Since then, he has led research efforts in the office furniture industry. His educational background includes degrees in psychology and architecture. He has written numerous articles and two books about how the design of office space affects work performance. On the personal side, Mike holds a private pilot's license – and a competition racing license through Midwest Council. He races his '74 Porsche in the Vintage/Historic class, at tracks including Road America, Blackhawk Farms, and GingerMan, and is also a nationally certified DE instructor through Porsche Club of America.
For more info about Dr. Mike and to contact him:
Feel free to leave a review or comment below, or share with a friend.