Podcast: Play in new window | Download
Subscribe: Apple Podcasts | Google Podcasts | Amazon Music | Stitcher | RSS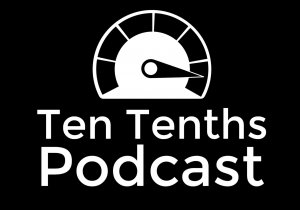 Michael Beck, Adam Nielsen and Robert Vierhout from the Ten-Tenths Podcast join me to talk about autocross, engine swaps, and why people are in this sport. And then… each tells of their Aha! moment when they learned something that made a big impact of them driving faster – something you can use.
The Ten-Tenths Podcast is just over a year old now, and has become popular because of the casual – and often, very funny – discussions that Michael, Adam and Robert have.
Listen in and subscribe to the Ten-Tenths Podcast by visiting http://tententhspodcast.com, and be sure to follow them on Twitter (@10tenthspodcast), Facebook (www.facebook.com/tententhspodcast/) and Instagram (www.instagram.com/tententhspodcast/).