Podcast: Play in new window | Download
Subscribe: Apple Podcasts | Google Podcasts | Amazon Music | Stitcher | RSS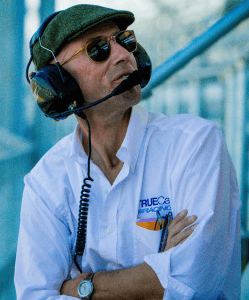 Michael Zimicki joins me to talk about driver coaching. We dive into the question of how many true, pro coaches there are (as opposed to just how many call themselves coaches), what great coaches do, and what you should look for if and when you look to hire one. Oh, and we talk about what the best drivers do differently.
Mike has coached drivers such as Graham Rahal, Danica Patrick, Jon Fogarty, Ryan Hunter-Reay, and many, many more big names; he's also coached drivers you've never heard of. The bottom line is he's one of the best. Follow him on Facebook at https://www.facebook.com/mfzcoach/, and on the web at https://www.sliderulemotorsports.com.
In this episode I introduced my new program called The 30-Day Zone Challenge (okay, not the coolest name ever, but it does the job). You can sign up for 30 days of email coaching at no cost (since you'll be Beta testing it) at https://speedsecrets.com/zone.