Podcast: Play in new window | Download
Subscribe: Apple Podcasts | Google Podcasts | Amazon Music | RSS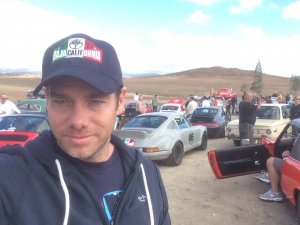 Michael O'Neal joins me to talk about his experience at the Monterey Historics (he had just gotten back from the event), Porsches, his adventures in buying and restoring his '72 911, autocrossing, what being a solopreneur is all about, how anyone can build a business in motorsport, and what he loves about driving. And you'll move his passion for everything he does.
Michael's business is the Solopreneur Hour and Solo Lab, where he helps solopreneurs (and I believe, any entrepreneur) with advice, coaching and resources. That's when he strictly working. And when he's not (although the lines are blurred between "working" and his hobbies), he's playing the drums, mountain biking, playing racquetball, working on his Porsche, and most importantly, driving. He's a multi-time autocross champion, and avid track day geek.
"Spectacularity" is the new word that Michael invented today!
Check out Michael's world here: