Podcast: Play in new window | Download
Subscribe: Apple Podcasts | Google Podcasts | Amazon Music | Stitcher | RSS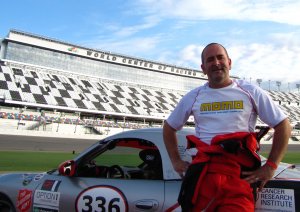 Steve Smith joins me to talk about racing Porsche Boxters in the World Racing League (WRL), why endurance racing is so much fun, and how he and his teammates have turned their racing efforts into a serious fundraising program for charities.
Steve is a co-owner of Big Mission Motorsports, a 2-car team that races in the World Racing League. Besides focusing on winning races, the team has raised over $10,000 this year alone for the Salvation Army of El Paso County, Cancer Research Institute, and the Semper Fi Fund. The team also rents seats for endurance races, so if you're interested…
To learn more about Big Mission Motorsport, check and follow:
Be sure to check out the World Racing League at http://www.worldracingleague.org.
Big Mission Motorsports sponsors/partners: