Podcast: Play in new window | Download
Subscribe: Apple Podcasts | Google Podcasts | Amazon Music | RSS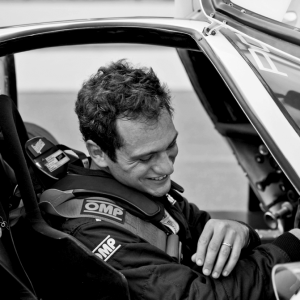 Sam Smith joins me to talk about writing for Road & Track, how he got his start working on and writing about cars, his own racing, fellow Editor-at-Large Peter Egan, driving a NASCAR Cup car with Boris Said, Jack Baruth, hanging out with Kimi Raikkonen at Fiorano, having a day at the Indianapolis Motor Speedway with 5 historic Indy car… well, you get the idea – amazing stories!
Sam is the Editor-at-Large for Road & Track magazine, as well as an amateur racer and hard-core car guy. Obviously, you can follow him by reading Road & Track, in print and online at roadandtrack.com, but also on Twitter and Instagram @thatsamsmith. Or feel free to drop him a line by email at [email protected].
Of course, please pick up a copy of the October issue of Road & Track magazine. Better yet, subscribe to it by going to roadandtrack.com.
In this episode I talk about the trip to the Nurburgring that I help organize each year. For more information about it, go to SpeedSecrets.com and enter your name in the box to be put on the list for details about the 2018 trip.