Podcast: Play in new window | Download
Subscribe: Apple Podcasts | Google Podcasts | Amazon Music | RSS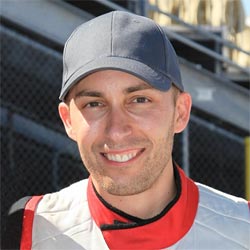 Brian Ghidinelli and I sit down at the Indianapolis Motor Speedway, while at the SCCA Runoffs, and we talk about left-foot-braking, driving a Spec Miata fast, how to learn a new track quickly, and the state of the sport – is participation increasing or decreasing, and why.
Brian is the founder of MotorsportReg.com, the leading motorsport event registration site, as well as Race Hero, the timing and scoring app.
While Brian and I were talking, I mentioned the great video of his feet while driving a near record-setting lap of Laguna Seca. His footwork, moving from right- to left-foot braking is something to strive for! You can watch it here: https://youtu.be/_ZeHNGA8MXY
Connect with Brian through MotorsportReg.com and RaceHero.io, as well as @ghidinelli on Twitter and at www.facebook.com/ghidinelli.