Podcast: Play in new window | Download
Subscribe: Apple Podcasts | Google Podcasts | Amazon Music | Stitcher | RSS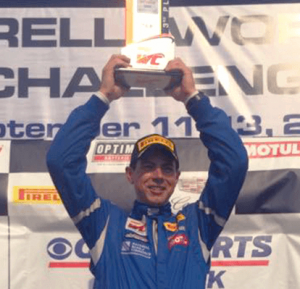 Andrew Rains joins me to talk about how to use – and train – your peripheral vision to improve your driving, as well as the APEX Pro device, and using data to coach yourself. We wrap up the show with Andrew's insight into what he wishes he knew when he first started track driving.
Andrew has been going to the track since he was five years old, has raced in Pirelli World Challenge and club racing, coaches at Barber Motorsport Park (and other places!), and is the Marketing Director for APEX Pro.
To learn more, following the links below:
And feel free to email Andrew at [email protected] for information on the APEX Pro.