Podcast: Play in new window | Download
Subscribe: Apple Podcasts | Google Podcasts | Amazon Music | RSS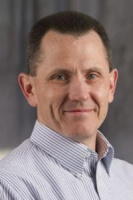 Ed Potkanowicz joins me to talk about the work he does with Wayne Taylor Racing drivers, Jordan Taylor, Ryan Hunter-Reay and Renger van der Zande regarding core body temperature, heart rate and stress to help them improve their performance. What he's learned from working with elite-level pro drivers, and shares in this podcast will help you drive better and safer.
Ed is an Associate Professor of Exercise Physiology at Ohio Northern University where he focuses on "driver science" – the objective and scientific examination of the driver's physiological response to the cockpit from which data-based recommendations can be made to improve driver safety, tolerance and performance. He's also a member of the International Council of Motorsport Sciences, American College of Sport Medicine Member, and the Motorsport Health and Safety Taskforce.
Follow Ed on Twitter @epotkanowicz, and his website at www2.onu.edu/~e-potkanowicz.