Podcast: Play in new window | Download
Subscribe: Apple Podcasts | Google Podcasts | Amazon Music | RSS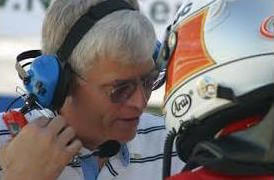 Jeff Braun joins me to talk about what makes the best engineers, and what the best drivers do differently. Of course, Jeff can't resist sharing what he knows about tuning a car's handling, so he does that in this episode, too. Most important, by listening to Jeff, you get an insight into the process, or approach, to tuning a car's performance.
No doubt, Jeff is one of the very best race car engineers in the world. He's engineered cars at every level, and every type: NASCAR, karts, club racing cars, Indy, GT and Prototypes, and even Top Fuel dragsters. But what sets Jeff apart from many engineers is how he can explain what he's doing, what a car is doing, and even how the best think.
To register for the Tune Your Car's Handling webinar that we are doing on April 23-24, 2018, go to https://SpeedSecrets.com/Tune-Your-Handling.
And you can follow Jeff at: