Podcast: Play in new window | Download
Subscribe: Apple Podcasts | Google Podcasts | Amazon Music | RSS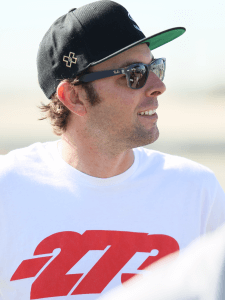 Chris Wehrheim joins me to talk about karting, and how you can use it to improve your driving, no matter what you drive. We also talk about why some young drivers make it, and some don't, but mostly discuss ways you can use a kart to make you a better driver.
Chris has won a lot in racing (see below), but it's what he's done outside of the car/kart that I think is most impressive. From coaching and managing drivers, to creating driving gloves, the same drive that made him win on the track is helping him be successful off the track (a common trait amongst other drivers, as we discuss in this episode).
1999 Formula Jr. North American Karting Champion
2000 WKA Yamaha Jr. Super Can Grand National Champion
2005 Skip Barber Scholarship Winner
2006 Skip Barber National Race Winner VIR
2006 WKA Yamaha Lite Grand National Champion
2007 WKA TaG Sr. Grand National Champion
2007 Stars of Karting ICA Race Winner
2010 SKUSA SuperNationals 5th Place TaG Sr.
Instragram: @cwehrheim and @minus_273
And for information about my upcoming 5 Ways to Drive Fasterwebinar, go to SpeedSecrets.com/5-Ways-Drive-Faster