Podcast: Play in new window | Download
Subscribe: Apple Podcasts | Google Podcasts | Amazon Music | RSS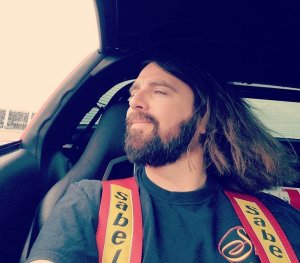 Jack Baruth joins me to talk about whatever is bugging him. Amongst other things, we talk about funding to help young drivers make a career in racing, the mental game of driving, track day safety, HPDE instruction, and how to make the most of a race start.
Jack's Speed Secret #1: "At the start of spring races, push hard until there's no reason to – for at least the first few laps." Speed Secret #2: "Ask yourself what people around you know that you don't."
Jack is one of the most prolific automotive journalists, but more importantly, he's a brilliant writer who digs deeper into every subject he tackles than most. He writes for Road & Track, both in the print magazine and online. Follow him at:
https://www.roadandtrack.com/author/2556/jack-baruth/
For more information about the 5 Ways to Drive Faster webinar that I'm doing on June 5th, go to SpeedSecrets.com/5-Ways-Drive-Faster.