Podcast: Play in new window | Download
Subscribe: Apple Podcasts | Google Podcasts | Amazon Music | Stitcher | RSS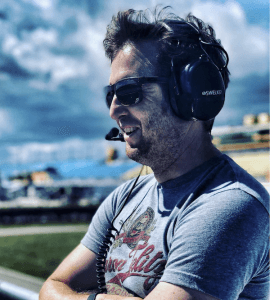 Steve Welk joins me to talk about why so many racers and performance drivers make such good entrepreneurs. What is it about them? Of course, since Steve is a great driver coach, we have to dive into some driving topics, too. In fact, Steve shares his thoughts on the techniques and skills that the best drivers use.
Steve is a former driver, a very successful driver coach, and an entrepreneur. He founded and runs Styled Aesthetic, a clothing company that specializes in motorsport gear. In fact, walk around just about any race track paddock and you'll see shirts, t-shirts, jackets and hats that Steve's company have sourced and printed.
Follow Steve and Styled Aesthetic online at www.styledaesthetic.com, on Twitter @StyledAesthetic, @swelk57 on Instagram and Twitter, and www.facebook.com/steve.welk.1 on Facebook.
To learn more and sign up for the Self-Coaching for Drivers webinar I mentioned, go to SpeedSecrets.com/Self-Coaching.