Podcast: Play in new window | Download
Subscribe: Apple Podcasts | Google Podcasts | Amazon Music | RSS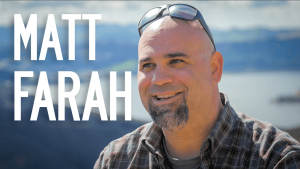 Matt Farah joins me to talk about becoming better at anything, whether making YouTube videos or driving fast cars. Since he drives a couple of hundred different cars each year, we also talk about whether to adapt to the car, or let the car adapt to us. Then we dig into the fancy footwork of the best drivers, which corners really are the most important ones, and finish up with Matt's Speed Secrets (two of them!).
Matt's Speed Secret #1: Learn to heel & toe – and adapt it to any car you drive.
Matt's Speed Secret #2 : To manage the art of weight transfer, ride a motorcycle.
Matt Farah is the man behind The Smoking Tire YouTube channel and podcast, as well as a contributor to The Drive. With over 200 million views of his videos… if you're not watching them, you're missing out on something that all of us love.
Follow Matt at TheSmokingTire.com, as well as @TheSmokingTire on all the social media channels.