Podcast: Play in new window | Download
Subscribe: Apple Podcasts | Google Podcasts | Amazon Music | Stitcher | RSS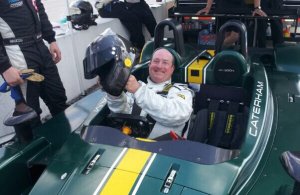 Peter Krause returns on this podcast to discuss driver etiquette. Our topics include shared responsibility, trust, precision, respect, and learning control, not just bettering your lap time. Different race series and track day event organizers have different cultures and rules, but in the end it comes down to you, the driver. Are you going to play fairly or not? And what is fair?
Peter is a driver coach, data coach, data analysis expert, and he sells and services all your data needs. He is also a friend, colleague, and collaborator on the Virtual Track Walk video series.
Peter's Speed Secret: At the start of a race, pack closely. Mind the gap – keep it.
Follow Peter at: