Podcast: Play in new window | Download
Subscribe: Apple Podcasts | Google Podcasts | Amazon Music | Stitcher | RSS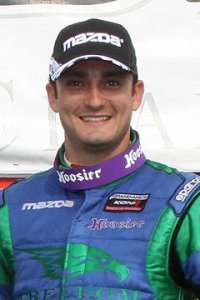 Tom Long is back on the podcast and we're talking about getting past what seem like the inevitable plateaus in driving and racing. We talk about the mental blocks, the techniques, and corners where drivers have the most trouble. More importantly, we give you some strategies for breaking through.
Tom is a long-time feature writer and expert panelist for Speed Secrets Weekly. He's a Mazda-factory, championship-winning driver, and a sought-after driver coach.
Tom's Speed Secret: Drive the car like you're on a scale pad.
Follow Tom if you're in the market for a great coach or to find out the results of the final championship race in 2018. Go to:
And if you'd like more from Tom – and dozens of other drivers, coaches, engineers, data experts, and team owners – check out Speed Secrets Weekly at SpeedSecrets.com/SSW.