Podcast: Play in new window | Download
Subscribe: Apple Podcasts | Google Podcasts | Amazon Music | RSS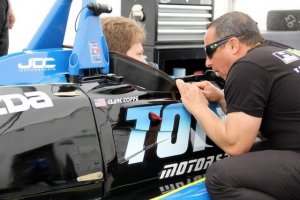 Phil Lombardi joins me to talk about what most drivers struggle with the most – corner entry speed – as well driving style, perception, and focusing on performance. Phil's insights are hugely valuable. And even more important are his recommendations of how to work through these challenges to become an even better and faster driver.
Phil was a long-time Skip Barber instructor, and currently provides personal coaching for drivers of all levels, and instructs for the Lucas Oil School of Racing.
Phil's Speed Secret: "Focus on your own performance, not the results."
Follow Phil on social media…
For more information about the Improve Your Braking & Corner Entry webinar, go to SpeedSecrets.com/Braking-Entry. Registration closes on January 13th, 2019.