Podcast: Play in new window | Download
Subscribe: Apple Podcasts | Google Podcasts | Amazon Music | RSS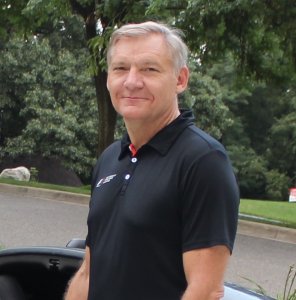 Randy Beikmann joins me to talk about the ideal line – the one that results in the fastest lap times – something that he's been modeling from a mathematical perspective, and then relating to real track driving. What he shares will give you a deeper understanding of why you drive the line you do – or should drive the line you're currently not!
Randy is a former engineer for General Motors, and currently teaches engineering at Kettering University. He's written the super-important book, Physics for Gearheads – a must-have for anyone interested in understanding vehicle dynamics and driving at a deeper level. As important is the fact that he's also a track rat who drives a Porsche Cayman in PCA events.
Randy's Speed Secret: Power is not the end-all. Traction is more important.
You can purchase Randy's Physics for Gearheads at Barnes & Noble, or on Amazon.