Podcast: Play in new window | Download
Subscribe: Apple Podcasts | Google Podcasts | Amazon Music | RSS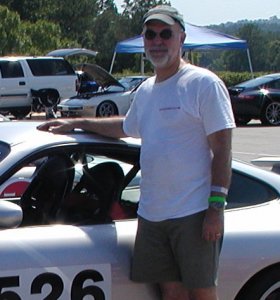 Chuck Tucker joins me to talk about HPDE instructing – what the best instructors do, how the classroom sessions need to work with the in-car instruction, the secret of the "secret goal," and the best driving drills being used today.
Chuck, who is an engineering professor in real life, changes into his superman instructor suit when instructing with NASA Great Lakes Region, as well as the PCA and BMW clubs.
Chuck's Speed Secret: Ask your student questions – then listen.
You can find Chuck on Facebook, as well as email him at [email protected].
If you're ever looking for a good track map, just go to SpeedSecrets.com/Trackmaps.