Podcast: Play in new window | Download
Subscribe: Apple Podcasts | Google Podcasts | Amazon Music | RSS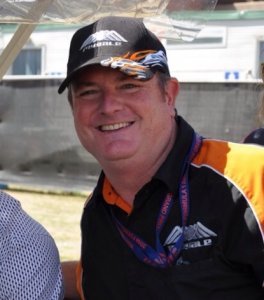 Greg Woodrow joins me to talk about what makes those crazy Aussie V8 Supercar drivers so good, and specifically the training they have all had racing Formula Ford. We also talk about the state of motorsport in Australia, the advice that Luke Youldon and Bruin Beasley of Erebus gave during my Inner Speed Secrets seminar in Melbourne, and finally, some of the fun that we had together – and what we learned – when I was down-under recently.
Greg is the owner of G-Force Motorsport and G-Force Events located in Melbourne, Australia. After twenty years as the agent for Mygale Cars in Australia and New Zealand, where he built an unbeatable empire of Mygale products that have won the last ten Australian Formula Ford Championships and the last ten New Zealand Formula Ford championships back-to-back, Greg sold the Mygale business and now runs a race team for Formula Ford and Porsche drivers, as well as motorsport-orientated events that involve corporations at every level.
Greg's Speed Secret: Never give up. Un-ending commitment makes the difference.
Follow: