Podcast: Play in new window | Download
Subscribe: Apple Podcasts | Google Podcasts | Amazon Music | Stitcher | RSS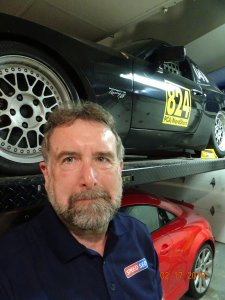 Peter Puffer joins me to talk about why we do what we do (driving fast around race tracks), the psychology of instructing a driver on track, and what makes a great instructor (hint: observing and paying attention to the student is a good place to start!). Peter also talks about how too much, and also too little, anxiety can negatively impact performance.
Peter, who is a psychologist as a profession, grew up around motorsport and started driving in HPDE events and track days back in 1997. Since that time he's driven and raced at tracks throughout the midwest and elsewhere. He's been a HPDE instructor for 18 years, and is the chief instructor for the Glacier Lakes Audi Club.
Peter's Speed Secret: always be a student.
Peter can be contacted at [email protected]