Podcast: Play in new window | Download
Subscribe: Apple Podcasts | Google Podcasts | Amazon Music | Stitcher | RSS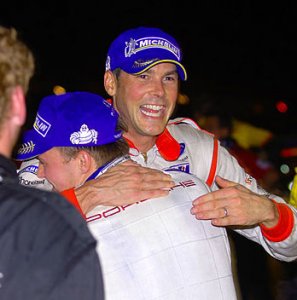 Johannes van Overbeek and I reminisce about the time we spent together at ESM Patron Racing, and he gives away all of his secrets about winning endurance races. We then compare right-foot with left-foot-braking, how a driver can be a nice laid back guy out of the car and yet be a killer behind the wheel, and why he recently retired from regular race driving.
Johannes has won the Rolex 24 at Daytona, the Sebring 12-hour, Petit LeMans, raced at Le Mans, and won the Thunderhill 25-hour race six times! He knows how to win endurance races…actually, just about any type of racing. He's driven for ESM Patron Racing, the Flying Lizards, and factory Porsche and BMW teams.
Johannes' Speed Secret: Unclutter your brain.
Follow Johannes: