Podcast: Play in new window | Download
Subscribe: Apple Podcasts | Google Podcasts | Amazon Music | Stitcher | RSS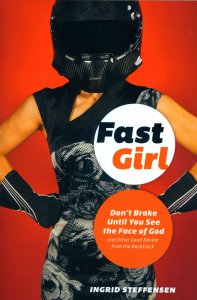 Ingrid Steffensen is on the show today, and we talk about expanding our comfort zone, getting into flow, what we learn about ourselves from track driving, writing, learning, and her book Fast Girl: Don't Brake Until You See the Face of God. Which, by the way, is an absolutely great read!
Ingrid started in the HPDE world in a Mini Cooper S, graduated to a Lotus Elise, and is now about to upgrade to an Exige Cup car. She also instructs, both in-car and in the classroom. When she's not at the track, she's probably writing her next book – or even another article for Speed Secrets Weekly.
Ingrid's Speed Secret: Look further ahead.
Follow: