Podcast: Play in new window | Download
Subscribe: Apple Podcasts | Google Podcasts | Amazon Music | RSS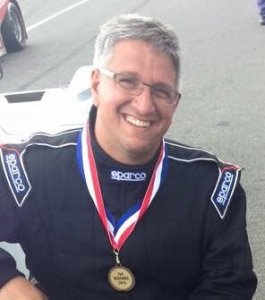 Steve Spano joins me to talk about how we can use technology to drive faster, and specifically, the RaceVoice device he helped develop. This device plugs into your existing ECU and data system, and then provides auditory information to you – everything from corner entry and minimum speeds to when to upshift or whether your engine is overheating. I used the RaceVoice recently and absolutely love it, so I wanted you to learn about it.
After this podcast was recorded, I asked Steve for a discount for listeners, and got a "yes." So, to get a 10% discount on a RaceVoice unit, use the code "speedsecrets" at www.RaceVoice.com.
Steve's Speed Secret: "Imagine doing what you're working on with great detail, then go do it."
For more information about RaceVoice, go to www.RaceVoice.com.