Podcast: Play in new window | Download
Subscribe: Apple Podcasts | Google Podcasts | Amazon Music | Stitcher | RSS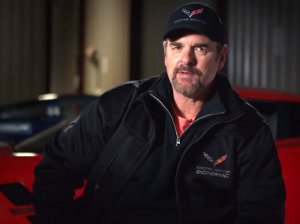 Jim Mero joins me to talk about the Corvette, his contributions to its development over the past decade-plus, life as a development test driver, lapping the Nurburgring as part of one's job, and what's ahead for Corvette. Two things that came out of our conversation that I found especially fascinating was his explanation of "linear versus non-linear driving," and how test drivers rely on their subconscious to drive the car while the conscious mind is focused on developing the car.
Jim spent 34 years at General Motors, with the last 15 as a Ride & Handling Engineer focused on the Corvette. No doubt, today's Vette is a direct result of Jim's engineering and test driving. He retired from GM in September of 2018, and now has his own consulting business, Jim Mero Vehicle Dynamics LLC.
Jim's Speed Secret(s): "Get a go-kart. Driving is a process. Your best friend is your instructor and the laps you drive. Data will set you free."
I also mentioned the online Chalktalk I'm doing on May 14, 2019. Yes, it's free, but to reserve your spot or join in, go to TrackAttack.io/SSChalktalk.