Podcast: Play in new window | Download
Subscribe: Apple Podcasts | Google Podcasts | Amazon Music | RSS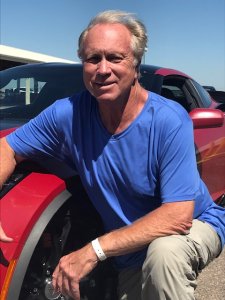 Dr. Steve Olsen joins me to talk about the Corvette Challenge Club, the importance of managing one's state of mind – particularly being calm – and the NuCalm system (www.nucalm.com).
Steve purchased a Corvette when he turned 50 (the first time that ever happened!), and has been tracking ever since. In fact, he has more open track day laps at High Plains Raceway in Denver than anyone else. Recently, he and a partner founded the Corvette Challenge Club, and as a dentist he worked with using NuCalm to help his patients – and found that it helps drivers perform better.
If you're interested in purchasing a NuCalm system, use Steve's discount code of "steve500."
Steve's Speed Secret: Learn to be calm. Respond, not react.
Follow: