Podcast: Play in new window | Download
Subscribe: Apple Podcasts | Google Podcasts | Amazon Music | RSS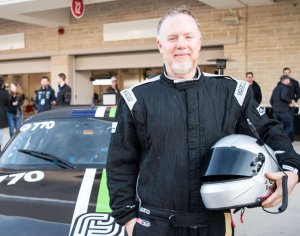 Ryan Yard joins me to talk about everything from using motorsport to motivate you in other areas of your life to the creative puzzle that is driving faster. In our conversation, we talk about getting in flow, car setup, using music to trigger performance, dealing with problems, focus, discipline, and the benefits of journaling and note-taking.
Ryan started in HPDE, quickly moved to wheel-to-wheel racing, and currently competes in SCCA and PCA events. He also leads a national championship. He's taken his tech background and put it to good use with his racing, but most importantly, he's used racing to motivate him to improve his health – including losing 150 pounds.
Ryan's Speed Secret: focus on the process of what you do to prepare.
Follow Ryan on his blog at www.ryracing.com