Podcast: Play in new window | Download
Subscribe: Apple Podcasts | Google Podcasts | Amazon Music | RSS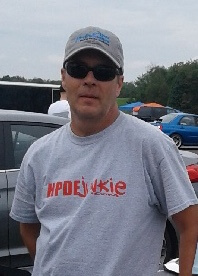 Dave Peters joins me to talk about the world of HPDE, driving Miatas, and where driving confidence comes from.
Dave founded and runs HPDEjunkie.com, a website devoted to listing HPDE events in the U.S. (and Canada soon). It's a great resource – and it's free to event organizers. They just need to contact Dave and let them know of their events. So if you know of an event, or an organizer who needs more participants, make sure it's listed on HPDEjunkie.com.
Dave's Speed Secret: Build confidence in yourself and your car.
For more info on HPDEjunkie.com, go to www.HPDEjunkie.com, or @HPDEjunkie on Facebook, Instagram and Twitter.