Podcast: Play in new window | Download
Subscribe: Apple Podcasts | Google Podcasts | Amazon Music | Stitcher | RSS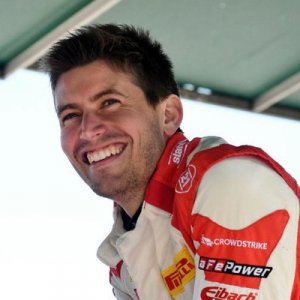 Colin Braun joins me to talk about traveling for races, getting the balance between overthinking and not thinking enough when driving, trusting your subconscious programming to drive, and getting into the zone. We also discuss the importance of always learning and never getting complacent, and what to do when you can't do what you want with your driving technique.
Colin has raced and won in everything from NASCAR to IMSA. He currently drives in the Weather Tech IMSA series, as well as for CrowdStrike Racing in the SRO series.
Oh – and he's been on the Speed Secrets Podcast more than anyone else!
Colin's Speed Secret: PT it.
Follow:
Web: https://colinbraun.com
IG: @colinbraun
FB: https://www.facebook.com/ColinBraun
TW: @colinbraun