Podcast: Play in new window | Download
Subscribe: Apple Podcasts | Google Podcasts | Amazon Music | RSS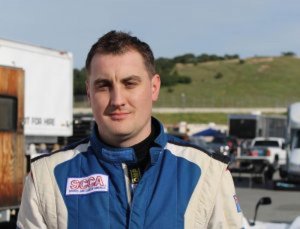 On this week's episode, James Chartres joins me to talk about how he built his confidence and became one of "the fast ones" in the competitive world of SCCA, finding the balance between being analytical and just letting go to have fun, making track notes, and turn 5 at Laguna Seca. We also dive into racing sponsorships/partnerships at the grassroots level.
James races a Spec Racer Ford in the SCCA San Francisco region, runs his own team – Kanga Motorsport – and in his spare time is an aerospace engineer for NASA (or is that the other way around?!). As a club racer, James has put together some amazing marketing partnerships to help support his team, too.
James' speed secret: The little changes and improvement add up.
Check these out to follow James!
Web: kangamotorsports.com
Facebook: www.facebook.com/kangamotorsports/
Instagram: @kangamotorsports
Twitter: @kangamotorsports
YouTube: kangamotorsports