Podcast: Play in new window | Download
Subscribe: Apple Podcasts | Google Podcasts | Amazon Music | Stitcher | RSS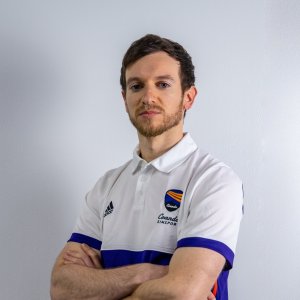 On this week's episode, David Williams joins me to talk about how sim racing can make you a better track day driver or racer. We dive deep to discuss Virtual Racing School, how being a pro sim racer works (where does the money come from?!), dealing with a lack of sensory input from the sim, sensing the limit in a sim, the accuracy of car setups in the sim, brain neuroplasticity and adapting to sims and real cars. Oh, and David offers sim coaching services.
David's speed secret: Be deliberately willing to push beyond your ability in measured amounts.
David is an Avid motorsport enthusiast with 13 years of experience and success across multiple sims with VRS Coanda Simsport. He's a hardware design engineer & racing coach for Virtual Racing School and a multiple race driver competition finalist including the 2012 GT Academy.
Check these out to follow David:
Twitter: @CoandaDave  
YouTube: https://www.youtube.com/c/DavidWilliamsRacing
Virtual Racing School: https://virtualracingschool.com
Niels Heusinkveld: https://www.youtube.com/user/niels007007