Podcast: Play in new window | Download
Subscribe: Apple Podcasts | Google Podcasts | Amazon Music | RSS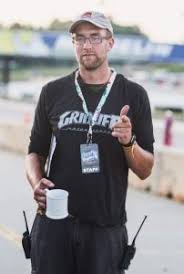 On this week's episode, Adam Jabaay joins me to discuss the best stories from the Slip Angle podcast, everything Gridlife, and eSports and sim racing. He also shares how he manages time between racing, family, and business – and where to sneak sleep in!
Adam is a club racer in SCCA, NASA and Lemons, a HPDE instructor, and one of the organizers of the Gridlife events. He's also a co-host, along with Austin Cabot, on the Slip Angle podcast; in addition, they have the TrackTuned.com blog.
Adam's speed secret: Work harder on your driving than you want to work.
Check these out to follow Adam
Slip Angle Podcast: www.tracktuned.com
www.grid.life
www.facebook.com/GRIDLIFEOfficial/
IG: @gridlifeofficial
Twitter: @gridlifefest