Podcast: Play in new window | Download
Subscribe: Apple Podcasts | Google Podcasts | Amazon Music | RSS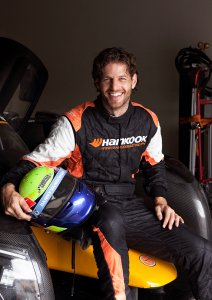 On this week's episode, Danny and I discuss his background as a driver and his motorsport business, Hankook Motorsports. We talk everything tires and tackle how to find the right tire pressure for your car, how to use tire temperature, whether tires are directional or not, heat cycles, and how driving styles affect tires!
Danny van Dongen is a Dutch racing driver and entrepreneur, currently competing in the MW-V6 Pickup Series.
Danny's speed secret: Feel what the tires are doing and adapt your driving to them.
Check these out to follow Danny:
https://hankookmotorsports.com
@hankookmotorsports
@dannyvandongen