Podcast: Play in new window | Download
Subscribe: Apple Podcasts | Google Podcasts | Amazon Music | Stitcher | RSS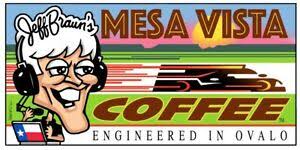 On this week's Speed Secrets Podcast, Jeff and I discuss how to improve your race strategy decisions – what to know, what to ask, what to understand, and having patience. We also dig into his hobby business, Mesa Vista Coffee, and his love of coffee roasting!
Jeff is one of the very best race car engineers in the world. He's engineered cars at every level, and every type: NASCAR, karts, club racing cars, Indy, GT and Prototypes, and even Top Fuel dragsters. But what sets Jeff apart from many engineers is how he can explain what he's doing, what a car is doing, and even how the best think.
Check these out to follow Jeff's company, Mesa Vista Coffee!
eBay: Mesa Vista Coffee
Instagram: @mesavistacoffee
Facebook: facebook.com/mesavistacoffee