Podcast: Play in new window | Download
Subscribe: Apple Podcasts | Google Podcasts | Amazon Music | RSS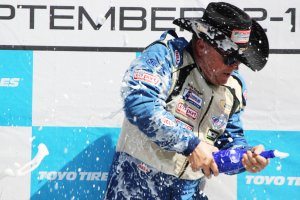 On this week's Speed Secrets Podcast, Rob Krider joins me to talk about his writing career; his novel, Cadet Blues; his "other" job as a California Highway Patrol officer; and his experience when his car caught fire. Ever wonder the similarities between racing and police driving? We get into that, too!
Rob's speed secret: Drive fast enough to scare yourself once a lap; make micro-improvements; be consistent.
Rob Krider is a National Champion racecar driver from the NASA Honda Challenge series and he writes the "Toolshed Engineer" column for SpeedNews magazine. He is featured in the documentary film, Double Down, about earning a podium finish at the 25 Hours of Thunderhill. Besides racing and writing, Rob earns his living as a California Highway Patrol officer. He attributes a lot of his success behind the wheel from his training at the CHP Academy. From that experience he authored the novel Cadet Blues, a humorous take on police training.
Links Below:
Rob Krider's book about surviving the California Highway Patrol Academy, Cadet Blues:
https://www.amazon.com/Cadet-Blues-Rob-Krider/dp/1495108589
Rob Krider's documentary film about the 25 Hours of Thunderhill, Double Down:
https://www.youtube.com/watch?v=ssY5LsQ91jY
Rob Krider's archive of how-to articles on racing, RobKrider.com:
http://www.robkrider.com/
Rob Krider's National Champion racing team, Double Nickel Nine Motorsports:
http://www.team559.com/
Rob Krider on Instagram, KriderRacing:
https://www.instagram.com/kriderracing/?hl=en