Podcast: Play in new window | Download
Subscribe: Apple Podcasts | Google Podcasts | Amazon Music | Stitcher | RSS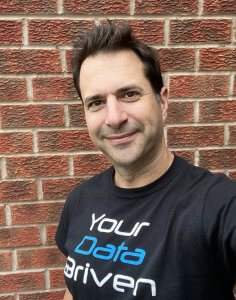 On this week's Speed Secrets Podcast, Samir Abid and I get into how best to use data to help you become an even better driver, managing the driver's mind when it's too analytical and focused on data, and how to use the data from another driver to improve your own driving. We also talk about what Samir learned from having Scott Mansell of Driver61 drive his car, and what makes Lewis Hamilton so special.
Samir shares about his involvement in Nike's Breaking2 and the Ineos 1:59 Challenge projects (breaking the 2-hour barrier for running a marathon)!
Samir's speed secret: Once up to speed, focus on corner exit rather than late braking.
Samir Abid is the founder of Your Data Driven and a Chartered Professional Motorsports and Automotive Engineer from the UK. As well as developing suspension systems for several OEMs and racing teams (including Aston Martin, Jaguar, and Multimatic), Samir has also spent the last ten years working with Olympic and professional level sports teams, and is also a keen club racer.
Check out Samir below!
https://www.yourdatadriven.com
@YourDataDriven