Podcast: Play in new window | Download
Subscribe: Apple Podcasts | Google Podcasts | Amazon Music | Stitcher | RSS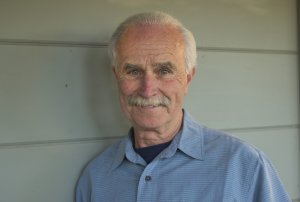 On this week's episode of Speed Secrets Podcast, I talk with Dr. Jerry Lynch, author of my all-time favorite book, Thinking Body, Dancing Mind. As an expert in Eastern philosophy and sports psychology, his insights and guidance have had a major impact on my life, helping me perform better as a driver and coach. We discuss what being a champion really means, how Jerry's teachings were used by Phil Jackson when coaching the Chicago Bulls, L.A. Lakers, Michael Jordan, and Kobe Bryant, and his human growth and performance consulting group, Way of Champions.
Check out Way of Champions here:
https://www.wayofchampions.com
Jerry combines Eastern thought, Native American tradition, Christian mysticism and western psychology to help create focus, mental talent, spiritual dexterity, inspiration and empowerment not only for competitive events but to learn self awareness, confidence and how to be the best version of yourself each day.
Jerry has been recognized as one of the top five in his profession nationwide. He has worked with teams, coaches and athletes in the NBA, Pro Lacrosse, National Soccer League, basketball, lacrosse, soccer, tennis, golf and other sports at many top universities. Jerry has a doctorate in psychology from Penn State University, and has done extensive post-doctoral work in the area of philosophy, Taoist and Buddhist thought, comparative religions, leadership development, and performance enhancement. He is the author of 14 books in as many as 10 languages on coaching, leadership, spirituality of sport, warrior spirit, peak performance, and sports psychology.