Podcast: Play in new window | Download
Subscribe: Apple Podcasts | Google Podcasts | Amazon Music | RSS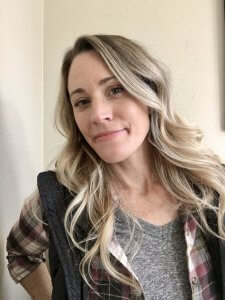 In this week's episode of Speed Secrets Podcast, I am joined by driving enthusiast Michele Graaff. We discuss the misperception that everyone in motorsport is an adrenaline junkie, and the importance of learning, progression, and self-improvement. She shares her experience in HPDE as a woman, and how to make our sport more inclusive and inviting to all. We also compare "hard skills" and "soft skills."
Michele's Speed Secret: Take up your space.
Michele is 46 (late bloomer!), a graduate program coordinator at UW, and lives in Seattle. She drove 2 HPDE days during 2012-2015, and got back into it last year, 2019! She started her journey at her first skills day in a borrowed Porsche 964. Then went to her own car, a 2007 MINI Cooper S; she now drives a 2013 MINI Cooper GP2 (factory-made track oriented version).
Michele's rule has always been "I'm the most important mod" and says she would never get crazy about upgrades until she outdrove the car. But, in a compromise, she decided to upgrade her car (slightly) from one MINI to another, and bought the GP2. His name is Pecos Bill and they have a lot of fun together.
Michele's Secret Goals:  1. Learning: soak up as much as she can because the brain is the best tool no matter the car or track.  2. Drive more tracks. 3. Try to race. She loves the idea of pushing herself in that environment to see what she could do. She's a self-proclaimed "extroverted introvert," but quietly competitive, mostly with herself. But she finds she drives harder on lapping days when she's trying to "catch" someone.
In her own words: Being a single woman without a ton of resources has been a challenge to my goals, but I'm doing my best! It's unusual if another woman is at a track day–and I'm always happy when I'm not the only one.  I've built up a track box, know how to prep, and think ahead to who I could call if my car breaks. And I always buy track insurance. 🙂   And I've met the most incredibly smart and helpful people, some who I count as friends now. Just so much good input (and some not-so-good advice, as well. haha).