Podcast: Play in new window | Download
Subscribe: Apple Podcasts | Google Podcasts | Amazon Music | Stitcher | RSS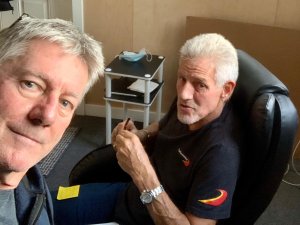 On this week's episode of Speed Secrets Podcast, Don Kitch, old friend and founder/owner/chief instructor of ProFormance Racing School, shares what he would do differently if he could do it all over again. We also discuss fear, micromanaging, knowing when to call it quits, the downside of instructing, and the pros and cons of keeping your club racing equipment when going pro racing.
Don's Speed Secret: Do it differently. Look for different ways, because there's always more.
Don Kitch has raced at the amateur/club level, as well as professionally in IMSA. He co-drove with Ross to win the Rolex 24 at Daytona LMP2 race in 2003. He founded Team Seattle, which has raised over $6 million for the Seattle Children's Hospital. In 1994 he founded ProFormance Racing School, which he continues to operate to this day at Pacific Raceway in Seattle.
Check out Don Kitch below:
https://proformanceracingschool.com