Podcast: Play in new window | Download
Subscribe: Apple Podcasts | Google Podcasts | Amazon Music | RSS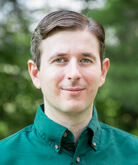 On this week's episode of Speed Secrets Podcast, I am joined by Dr. David Ferguson! Dr. Ferguson runs the Spartan Motorsport Performance Lab at Michigan State University and is the author/editor of The Science of Motorsport book. Topics range from dyslexia and diabetes to heart rate variability and the vision techniques of the very best drivers. We also talk about how equal females are to males in racing, and nature versus nurture. Ultimately, it's all about how you can perform better as a driver. This is one of my all-time favorite episodes!
Dr. Ferguson's Speed Secret: Treat your body in the same way as you do your race car.
Dr. David P. Ferguson earned his Bachelor's Degree from the University of Nevada Las Vegas, Masters Degree from the University of North Carolina, Charlotte, PhD from Texas A&M University and has postdoctoral training in cardiovascular physiology, nutrition and pediatrics from Baylor College of Medicine. He has worked in racing for over ten years with the top teams in NASCAR, IndyCar, Formula 1, and IMSA.
Spartan Motorsport Performance Lab: Automobile racing is one of the largest spectator sports in the world yet there is less than 60 research articles ever published on the physiological stress of driving a race car.  We are currently working with NASCAR, IndyCar, Formula 1 and IMSA racing teams to better understand the strain placed on drivers and pit crews during competition.  Then using established training and nutrition programs we are already increasing both the performance and safety of these elite motorsport athletes.
Check out Dr. Ferguson below!
https://education.msu.edu/kin/smpl/
@DrDavidF13
@msu_smpl