The best drivers have dozens of ways to drive a corner, so they adapt to each one, as every corner rewards something different, a different technique. Other drivers may have one or only a few ways to drive corners, so it
'

s random whether their technique matches what the corner needs.
In this 2-part, live, online Masterclass webinar I'll share the "super-trick advanced stuff" so you can adapt your driving to any corner (as well as the brake zone before it, and straightaway after it).
This Masterclass covers braking, corner entry speed, line, minimum speed, exits, references, priorities & compromises, vision, decision making, and sensing the limit… all with one purpose: to make you a consistently faster driver.
Master the art & science of cornering (and the stuff before & after corners)!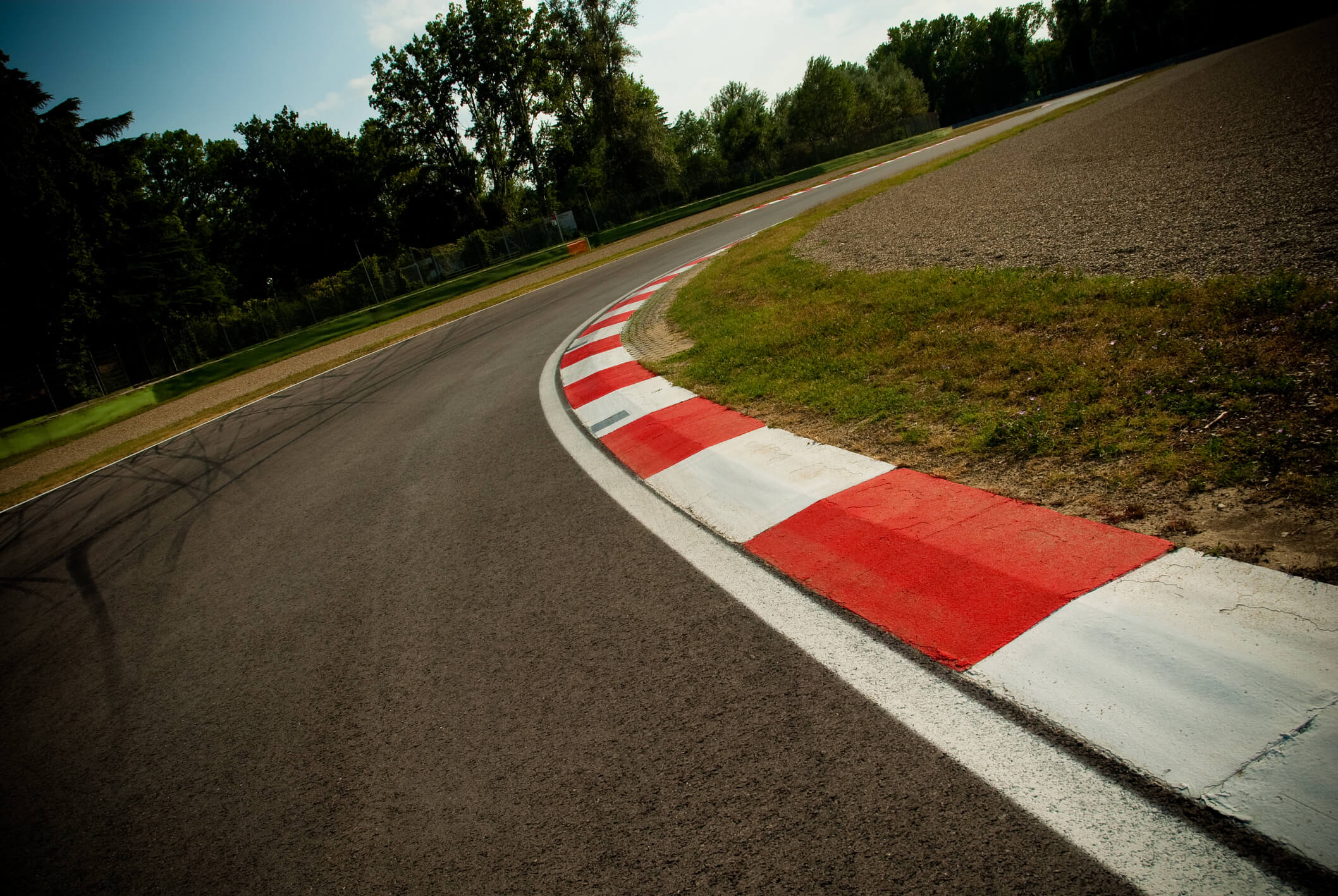 "Driving a car at the limit exiting a corner is like tight-rope walking; entering a corner with the car on the limit is like jumping onto a tight-rope blindfolded"
What's Included? Topics Covered…
The Corner:
The overall cornering strategy
The difference between your apex & your apex angle
The difference between corner references & indices
How to see, feel & hear your index points
How to prioritize references – primary vs secondary
Driving the Limit:
Understanding & using the Friction Circle
How to sense & drive the limit
How to know when to let the car tell you what to do, and when to tell it what to do
Vision:
Using the Vision Process –
Know where & when to look
How to scan & use your peripheral vision
Braking Phase:
What's the real reason for braking
Where you begin braking (BoB) & where you end braking (EoB)
How to use the timing & rate of brake release
When to trail brake, and when not to
Using 4 different braking techniques to your advantage
How to use the brakes to go faster
How to self-coach your braking
Corner Types:
Understanding Type 1, 2 & 3 corners
Knowing when to compromise corners or parts of corners
How to adapt from low-speed to medium-speed to high-speed corners
Identifying & driving the most important corner
Corner Speed:
Over-slowing for corners – why & what to do about it
How to use the "decision point" – throttle vs rotation
Identifying whether the corner priority is entry or exit speed
Learning to adapt your rate of steering
Putting your understanding of what, where & how long your minimum speed is to your advantage
The Line:
Understanding why you drive the line you do
Knowing when to compromise the line for grip or distance
Driving the car, not the line
How to turn an early turn-in into one that leads to be faster exit speed
When to use curbs & when not to
It
'

s one thing to talk about what it takes to drive faster, and an entirely other thing to have the tools to put this information into practice. Knowledge doesn't lead to results without action. I

'

ve been successful as a coach because I take the info/knowledge and turn it into actions that lead to consistently faster lap times – and I want to help you do the same.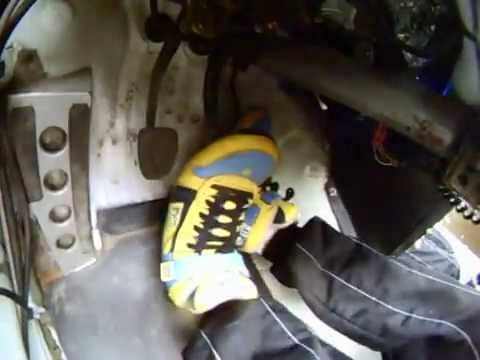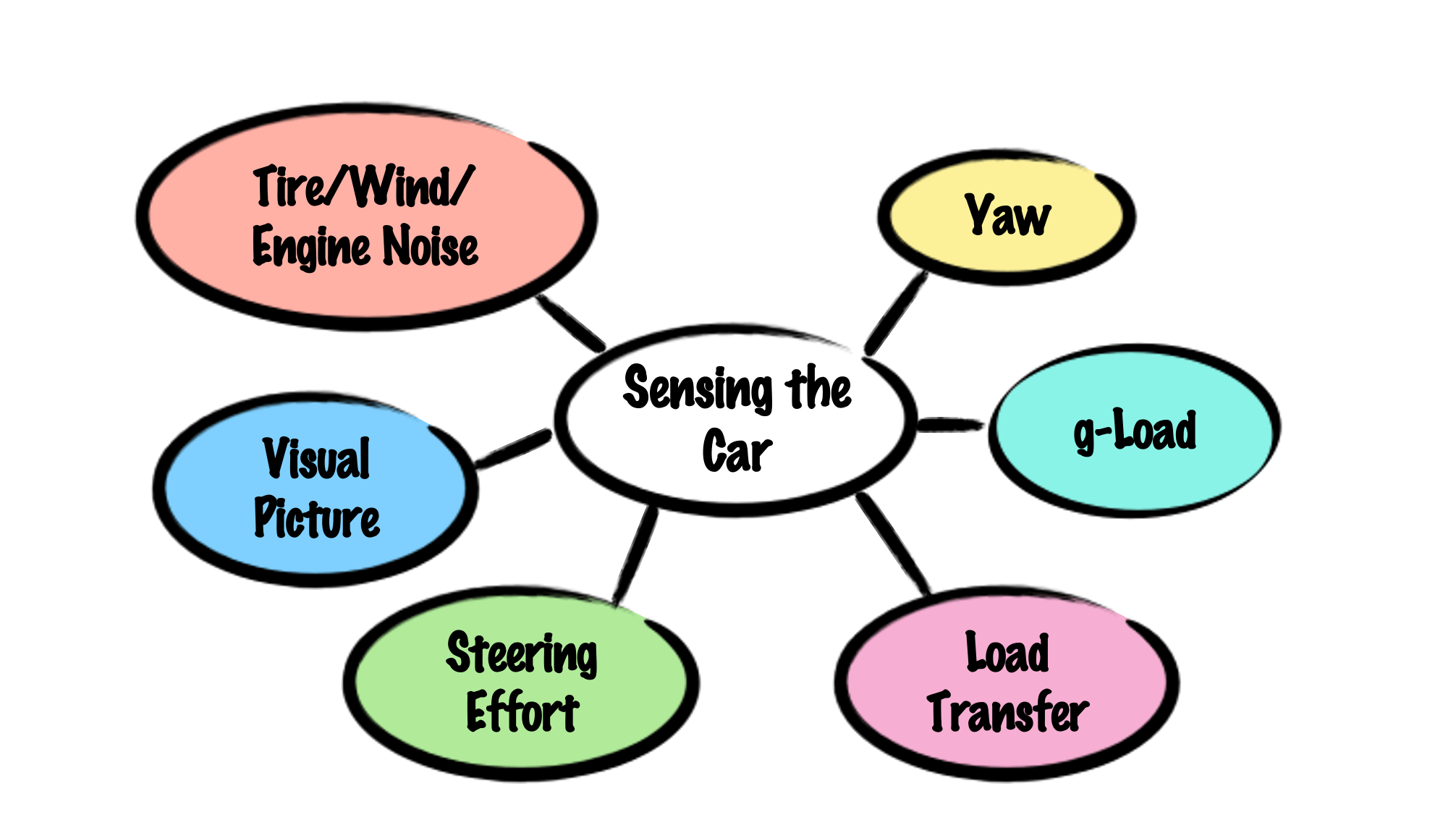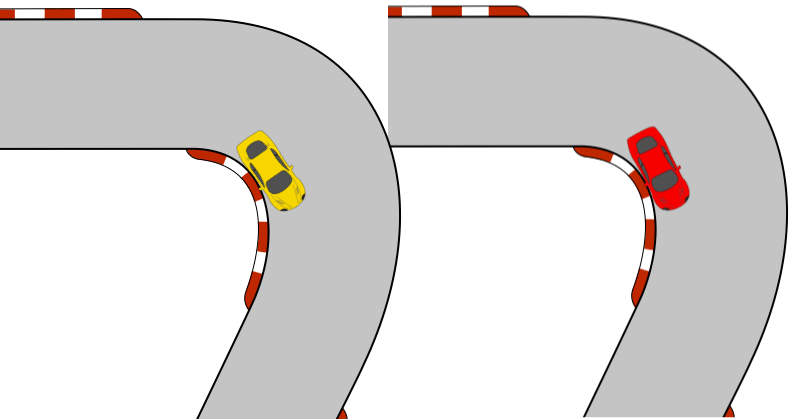 Limited Enrollment
The sooner you register, the better your chances of getting into this webinar (past webinars have sold-out before the registration deadline).
Wednesday & Monday, February 22nd & 27th, 2023
LIVE: 8:30pm Eastern/5:30pm Pacific
Register NOW & pay only $89!   
To ensure I can answer everyone's questions during the Q&A session at the end of the webinar, registration is limited. 

Registration closes on February 20th
As with all Speed Secrets webinars, each session will end with a Q & A session. You get to ask whatever is on your mind.
Each session will last at least 90 minutes, but likely longer (depending on your questions). And if you register but can't participate on February 22nd and/or 27th you'll be able to download a recording of the entire session and all of the resources I provide. The disadvantage of not participating in the Live session is you can't ask questions (but someone is likely to ask the same one); the advantage is you can replay the recording at your own leisure.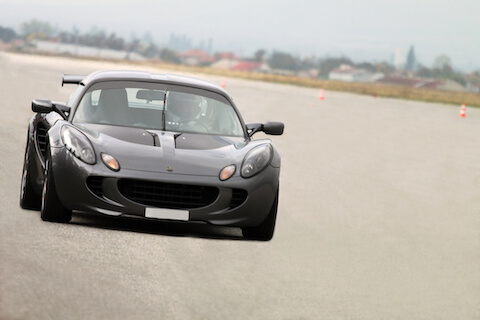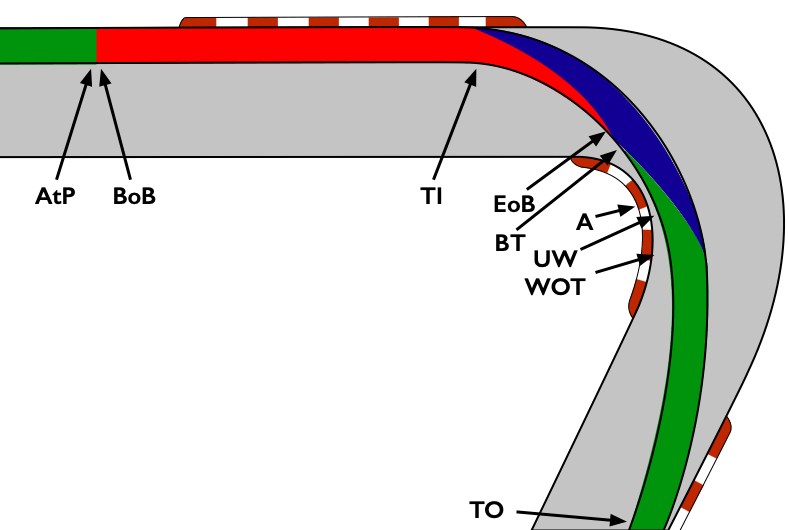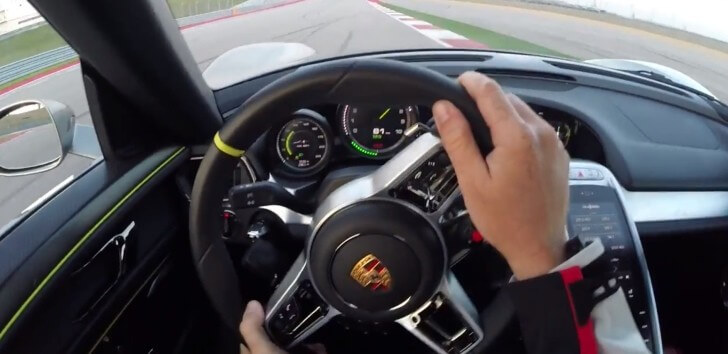 Why a "masterclass"? Because it's more in depth than any webinar I've ever done before. I thought about cramming it all into one session — both some theory/baseline info and the hands-on practical stuff that you can put into practice — but there was no way I could do that and make it work for you. I have far too much to share!
So, I separated the content into two sessions: one building the baseline foundational knowledge, and the other with practice strategies and tactics that I use to coach drivers to be consistently faster (and have more fun).
As you know, it's the corners (including what's just before & after them) that makes the difference in how fast you get around a track. I've spent five decades studying and applying that study to my own driving, and to thousands of drivers I've coached. I'm sharing all of that in the Cornering Masterclass.
I can't guarantee that the Cornering Masterclass will result in you perfecting every single corner you're faced with, but I will promise to give you the same information and coaching strategies & tactics that I've used to help drivers of all levels get to at least the next level… and some well beyond that.
It's like that saying about never achieving perfection, but always striving for it. But with one exception: in this case you'll have the tools to work at achieving something nearing perfection — mastery.
Is this for you? It is if…
You're an inexperienced or experienced HPDE or track day driver
You're a club, vintage/historic or pro racer
You want to learn the most you can in the least amount of time
You want to drive faster
No matter what level you're currently at with your driving, I'm sure my Cornering Masterclass will help you drive consistently faster.
Packed with take-away skillsets to practice to improve my driving to go faster. It was awesome! Can't wait to go to the track tomorrow to put into play!
Ross Bentley is masterful at presenting complex concepts in an easy to digest, delightfully entertaining manner. A Ross Bentley seminar will 'connect the dots' and will improve your motorsports performance, whether it's racing, autocrossing, rallying, time trials, lapping days, or high performance Drivers Education. A 'must attend' event.
Ross's Speed Secrets webinars have been great learning experiences for me. They're very convenient, and in a short amount of time I get information from him that I can use the next time I go to the track. Very practical and useful. I only wish that I could have them all to myself!
I bet you're really, really good at driving on straightaways! It's those brake zones, corners, and the part of the straight just after the corners that are a bit more challenging. Of course, that's where all the difference is made in lap times. And that's what this Masterclass is all about.
Frequently Asked Questions
What if I can't participate in one of the sessions?
No problem. You're going to get all of the materials I share, and you can download and save a video recording of both sessions. If possible, it would be good if you could review the content from the first session before participating in the second session, but that's not mandatory.
Will I be given any notes or hand-outs?
Absolutely! Prior to the webinar, you'll receive a link to a specific "note-taking" document to help you throughout the session. Then, a video recording of the entire presentation will be posted online for you to download after the webinar, as well as any resources I talk about during the session.
What if I sign up, but can't be on the webinar?
The webinar will be recorded and you'll be able to access and download it after the session (if you've registered for it). You'll still get all the materials and information, but obviously you won't be able to ask questions during the live session. (And I'll miss you!). However, you will be able to watch the recording at your own leisure, on your own schedule.
Will there be an opportunity to ask questions?
Yes. It would be a little boring if not! So, throughout the session, I'll take some questions. Then, at the end, we'll have a Q&A session (that's my favorite part!).
I've never taken a webinar before. How does it work?
After registering, and prior to the webinar (the day before, and once again on the day of the webinar), you'll be emailed a link to sign in. To participate in the webinar, you'll need to be online on a computer, tablet or smartphone to view the visuals and hear the audio. A few minutes prior to the start of the session, click on the link and sign in – you'll have the option of listening/viewing through your computer, tablet or on a phone.
During the webinar, you'll be able to view my presentation slides while I talk through the topics, plus you'll have the opportunity to send in questions. I will answer as many of the questions as possible as I go through the presentation, and then I'll set aside time for Q&A at the end of the session to answer the rest of the questions.
If this is your first webinar, you'll find out just how great a learning experience it is. You'll learn from the convenience of your own home. And no, there's no need to get dressed up (or even dressed!) for it.
Don't Miss Out... or Get Left Behind