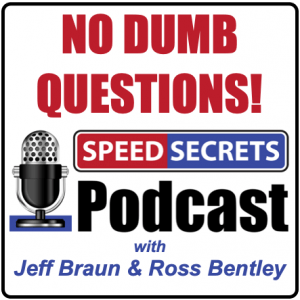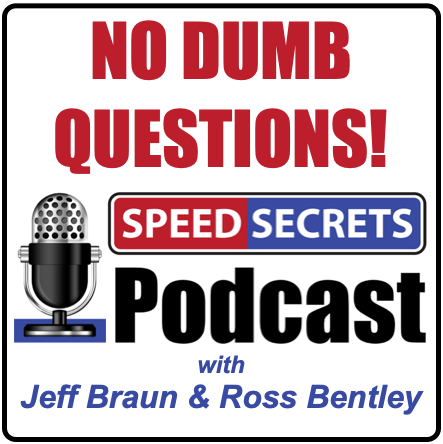 You're still here… and it's been a year! A great big thank you to all for tuning in each week to our new (not so new anymore) podcast series. We enjoy being here answering your questions each week. Jeff Braun and I sit down to answer your questions, and we promise – there are no dumb questions, maybe just some dumb answers.
On this episode, Jeff and I discuss shaving off that last second off your ultimate pace, understanding the role of a limited slip differential in track driving, and whether to take a more risky or conservative approach when planning out strategy.
Jeff is one of the very best race car engineers in the world. He's engineered cars at every level, and every type: NASCAR, karts, club racing cars, Indy, GT and Prototypes, and even Top Fuel dragsters. But what sets Jeff apart from many engineers is how he can explain what he's doing, what a car is doing, and even how the best think.