Podcast: Play in new window | Download
Subscribe: Apple Podcasts | Google Podcasts | Amazon Music | Stitcher | RSS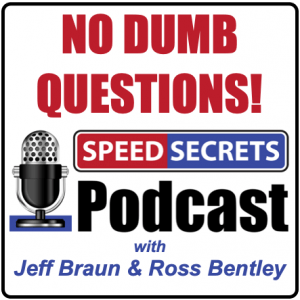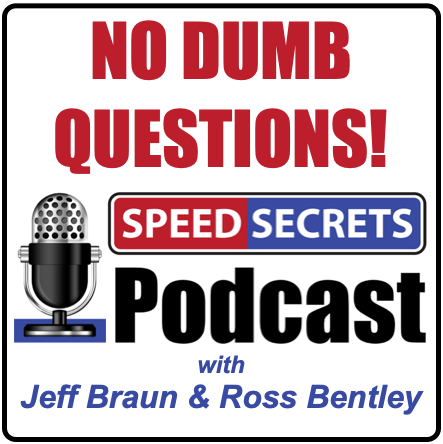 Welcome back to another episode of No Dumb Questions! Jeff Braun and I sit down to answer your questions, and we promise – there are no dumb questions, maybe just some dumb answers.
On this episode, Jeff and I discuss driver fatigue; driving style and car set up for bigger, heavier driver; and our favorite and least favorite turns on a race track from a car setup perspective versus driving perspective.
Jeff is one of the very best race car engineers in the world. He's engineered cars at every level, and every type: NASCAR, karts, club racing cars, Indy, GT and Prototypes, and even Top Fuel dragsters. But what sets Jeff apart from many engineers is how he can explain what he's doing, what a car is doing, and even how the best think.