Podcast: Play in new window | Download
Subscribe: Apple Podcasts | Google Podcasts | Amazon Music | RSS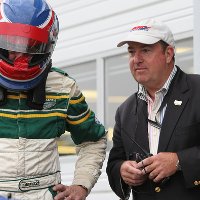 Peter Krause and I talk about the most effective and efficient ways to learn to drive a race track that is new to you – providing an actual process – including the use of track maps, video, simulators, track walks, and the priorities for your driving. We also talk about driver coaching, and what makes the best coaches.
Peter is a dedicated professional driver coach. In addition, he sells, services and consults on data acquisition systems. While experienced in all areas of coaching, he's particularly strong in data and video analysis.
During this episode, Peter mentions a Indy car driver, Simona de Silvestro drawing the Barber Motorsport Park track map while blindfolded. You can find the video of this at https://youtu.be/qv3KYRwPKAo.
Check out Peter's websites at www.PeterKrause.net and www.GoFasterNow.com.
Be sure to subscribe the to Speed Secrets Podcast so you don't get left behind.