Got a question? A topic you want me to talk about? Let me at 'em!
Exclusive to Team HOD Drivers only – FREE!
TOPICS:
Driving technique
Vision skills
Car setup
Fitness & training
Vehicle dynamics
Shifting techniques & timing
Mental game
Track-specific tips
And anything you have questions about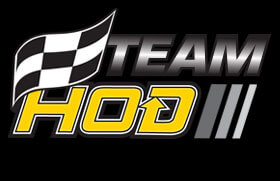 Wednesday, July 31st; 6:00pm Pacific/9:00pm Eastern
Team HOD / Speed Secrets Chalktalk
Take your driving to the next level ("There's always more…"). Let Ross Bentley answers your questions, dig into a topic you want covered, or simply listen in on the Q&A from other Team HOD drivers. The great thing is you can do this from the comfort of home (or wherever you are). Hey, you can even participate in your pajamas since you'll be online, in your own private world!
Past Speed Secrets Chalktalks have hosted over 500 drivers and their questions, for nearly 3 hours. But this session is exclusive to Team HOD drivers, so it'll be more "intimate" – think of it as an "Unplugged" version of Ross' Chalktalk. And since you can ask questions, make comments, and communicate with other Team HOD drivers online, you'll experience the same great social community you have at-track. In this case, though, HOD is bringing the track community to you.
Once you sign up below, you'll get a webinar log-in link, and then you simply join in on Wednesday, July 31st. To take full advantage of the Chalktalk, you should be online with a computer, tablet or smartphone; however, you could just listen in, without the visuals if you don't have full online capabilities at that date and time. No matter what, you'll learn how to drive even better.
As part of Team HOD's benefits, the Speed Secrets Chalktalk is FREE to you!